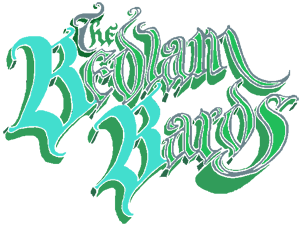 The Bedlam Bards are a musical duo that have become synonymous with Browncoat conventions and shindigs. Their unique blend of musical styles that they like to call 'Renfolk', makes them especially suited to the Firefly 'verse.
Of course, it doesn't hurt that the Bards, Cedric and Hawke, are devoted Browncoats themselves, and have actually produced an entire CD with songs based on the show, the movie, and the fans titled On the Drift (released in January 2006). Two of their most popular songs, The Ballad of Joss and Big Damn Trilogy are regularly heard wherever Browncoats are found and "have reached thousands of listeners on the internet", according to the Bards' website.
The year 2007 marked the Bards' first ever 'Shindig Tour' with appearances at events throughout the Eastern US. Locations on the tour included, Baton Rouge (LA), Tallassee (AL), Raleigh & Charlotte (NC), Philadelphia (PA), Ithaca (NY), and Penacook (NH).
They are featured on the Done the Impossible documentary DVD and its soundtrack CD.
External Links
[
]