2004: The Inaugural Browncoat Ball took place in Chicago, IL on Sept. 17-19
2005: Because the movie Serenity premiered, we skipped the Ball as many Browncoats from around the world were invited to the red carpet premiere in Hollywood, CA.
2006: San Francisco, CA - Sept. 22-24
2007: Philadelphia, PA - Sept. 28-30
2008: Austin, TX - Oct 10-12
2009: Portland, OR - Oct 2-4
Following is the text contained on the Committee page for the first Browncoat Ball, introducing the vision for this event and future events.
We are the Browncoat Ball Committee, a group of Browncoats who are volunteering our time, talents, resources and enthusiasm to organize the very first Browncoat Ball, which is being held in Chicago, Sept. 17-19, 2004. We live in the Chicagoland area, so we have been able to scout locations easily and know first-hand which events and places are extra shiny and perfect for the Browncoats!
We consider ourselves to be Browncoat Ball attendees, as well as hosts. We will be staying in the hotel with the Browncoat Ball attendees and will be paying the full events fee. During the Browncoat Ball, a current record of expenses will be available on request. And we will publish a complete financial accounting shortly after the Ball.
We envision that The Browncoat Ball will be an annual event, held in a different location each year. If your local Browncoat group is interested in hosting the event in the future, please let the Browncoat Ball Committee know.
We are looking forward to seeing you in September at the inaugural Browncoat Ball.
Keep flyin'
The 2004 Browncoat Ball Committee
Laura (vampirefan)
Jennifer (kisbundas)
Rhobyne (Rhobyneish)
Rosa (rosheen/rosav)
Amy (lunda)
Denise (queenb/nsp)
Rob (kalshane)
Dave (suinegagpf)
Beth
2009 Browncoat Ball
Edit
Location

Portland, OR

Dates

October 2-4, 2009

Website

Coming soon!
2008 Browncoat Ball
Edit

Location 

Austin, TX

Dates

October 10-12, 2008

Hotel

The Omni Austin Hotel Downtown, 700 San Jacinto at 8th Street, Austin, TX 78701

Room Rate

$169.00 per night

Registration Rates

All Weekend - $150, Saturday and Sunday - $125, Saturday Only -$100

Website
2007 Browncoat Ball
Edit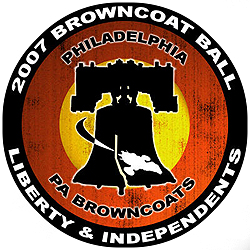 Location 

Philadelphia, PA

Dates 

September 28-30, 2007

Hotel 

Holiday Inn Philadelphia Historic District, 400 Arch St, Philadelphia, PA 19106

Room Rate 

Special Browncoat Ball Room rates of $139.00 per night.

Registration Rates 

Weekend $150, Saturday Only $100

Website 
2006 Browncoat Ball
Edit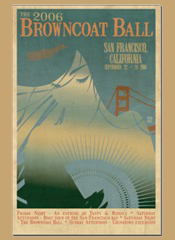 Location

San Francisco, CA

Dates

September 22-24, 2006

Website
2004 Browncoat Ball
Edit
Location

Chicago, IL

Dates

September 17-19, 2005

Website
External Links
Edit